app redesign
moneystats
redesign of an app to optimize
its usability and visual design.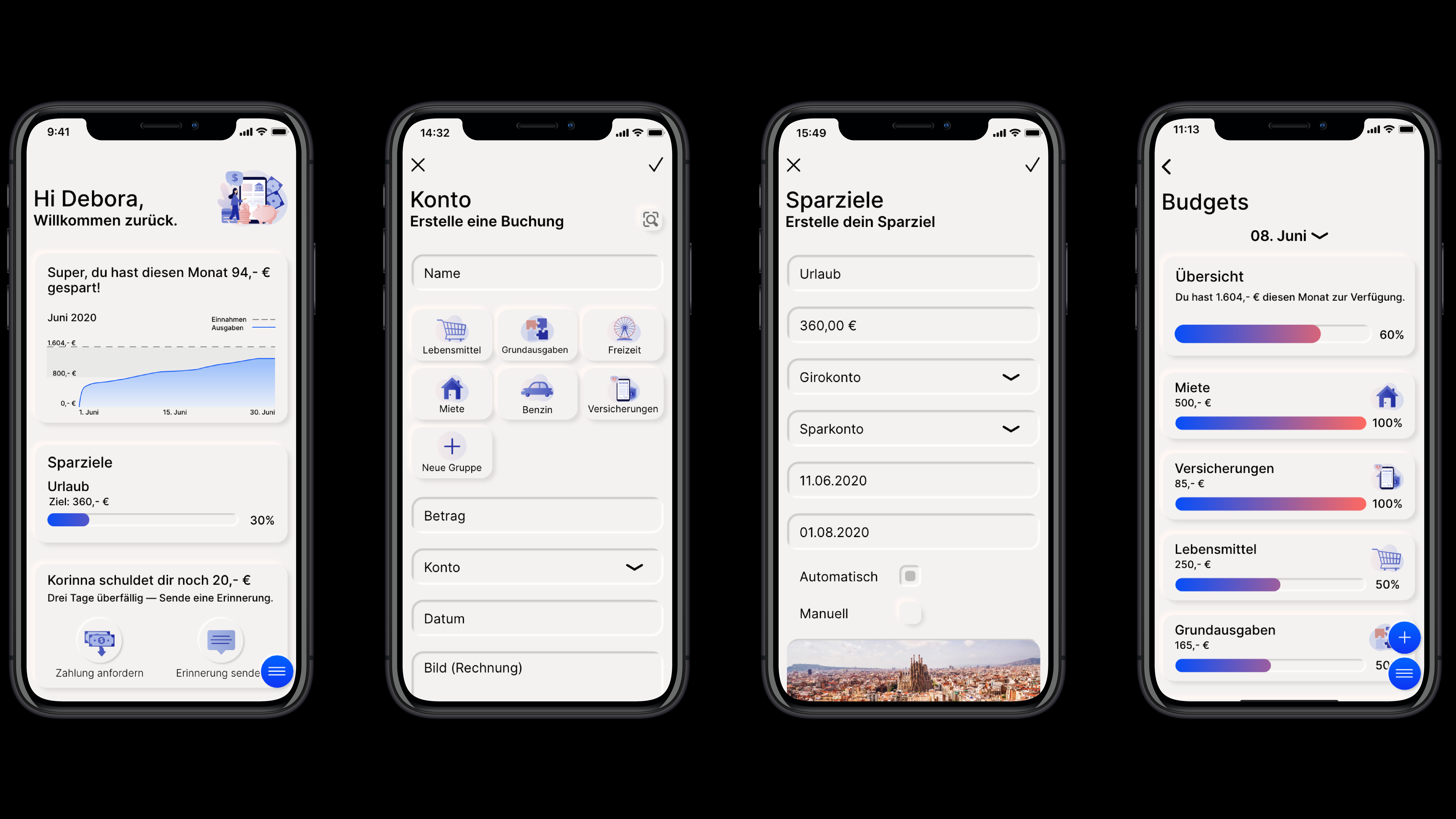 In this project, a redesign of a smartphone application was developed. We defined a user and dealt with its needs. In a second step, we analyzed the overall context the app is used in as well as organized the information structure and it's model. Optimized user flows were created and user-relevant functions were added. A coherent and function oriented interaction and visual design was thus developed. Regular user testing validates and iterates product hypotheses from the status quo.


The MoneyStats app is a digital budget book app. Our goal was to design an app that can be used as a companion in everyday life and that is easy to use without financial expertise.
Interaktionsgestaltung 3
Sommersemester 2020
HfG Schwäbisch Gmünd
vanessa weber
yannick hoffmeister
luis pflüger